Registrations
Summer Registrations: summer-registration-procedure-for-parents
4 Year Old Kindergarten Registration- Please note that our K4 program is currently full.  Please contact the school if you would like to be added to our waiting list for the fall.
Here is some helpful information as your child transitions to Kindergarten:  getting-ready-for-school-2020-2021; k4-2020-2021; kindergarten-package-open-house-june-copy
Here is a link to the school board's website that has many resources for parents:  https://bit.ly/wqsbtransitiontokindergarten 
The Western Québec School Board is pleased to announce that the Ministère de l'Éducation et de l'Enseignement Supérieur (MEES) has granted it five new full-time four year-old kindergarten classes for school year 2020-2021.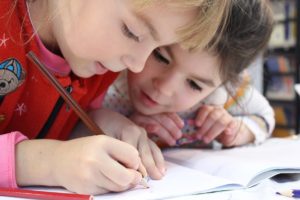 One of the new four year-old Kindergarten classes has been granted for  Wakefield Elementary School in Wakefield.  Please note that we will have one class with a maximum of 17 students for 2020-21.  We are not yet accepting registrations as we are still waiting to hear about criteria and guidelines from the ministry.  Please continue to check the website for more information.
About K4 Programs
This program is intended to facilitate the global development of the child. It prepares children for the Preschool Education Program for 5 year-olds and is in line with the Québec daycare program Meeting Early Childhood Needs.
The program for 4 year-olds has a threefold mandate: to provide all children with equal opportunities; to ensure that they develop in all areas; to see to it that they believe in their abilities and discover the pleasure of learning.
Registration timelines, procedures and criteria will be established and publicized in the coming weeks.
5 Year-Old Kindergarten Registration
Kindergarten registration  for 2020-2021 will begin on January 29th by appointment only between 8am-4pm. We are not taking K4 registrations currently as we are unsure of the status of the program and we will communicate to parents as soon as we have any info. To register for kindergarten (K5) a child must be 5 years of age by September 30, 2020. For students who are currently registered, re-registration will be done through the Parent Portal in the spring. Please ensure that you have created your portal account. Information regarding re-registration will follow later in the year.
To book an appointment please contact Linda at lspallin@wqsb.qc.ca and ensure you have the following documents for your Bill 101 application.
Child's original long-form birth certificate bearing parents' names;
Canadian Citizenship of the parent who will render the child eligible;
Québec driver's license of the parent/guardian responsible for the child or Lease/House Deed and a utility bill
If you are considering Wakefield School for your child or have questions about us, please contact us at:
819-459-2373 or wakefield@wqsb.qc.ca