Registrations
Here is some helpful information as your child transitions to Kindergarten:  getting-ready-for-school-2020-2021; k4-2020-2021; kindergarten-package-open-house-june-copy
Here is a link to the school board's website that has many resources for parents:  https://bit.ly/wqsbtransitiontokindergarten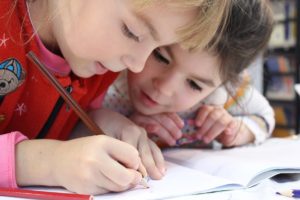 Wakefield Elementary School is pleased to offer a four year-old Kindergarten class.  Please note that we will have one class with a maximum of 17 students.
About K4 Programs
This program is intended to facilitate the global development of the child. It prepares children for the Preschool Education Program for 5 year-olds and is in line with the Québec daycare program Meeting Early Childhood Needs.
The program for 4 year-olds has a threefold mandate: to provide all children with equal opportunities; to ensure that they develop in all areas; to see to it that they believe in their abilities and discover the pleasure of learning.
4 and 5 Year-Old Kindergarten Registration
Our registration period for K5 and new registrations to WQSB will be held during the weeks of Jan. 31 to Feb. 18th. Registrations for the K4 program will be held the week of March 7th. Please see document for more details: registration-information-2022
All registrations will be by appointment. Please contact Linda at lspallin@wqsb.qc.ca to book your appointment or for information and to obtain necessary forms.
If you are unable to register in person, we can make arrangements to register by email.
If your child is already registered at Wakefield School you will complete a re-registration form on the parent portal later this year. (information to follow)
We will be offering our k4 program with a limit of 17 available spots. If we receive more than 17 registrations, we will hold a lottery when the registration period is over to determine who will be registered for the program.  There will also be a wait list in the event that a spot becomes available.
Also attached is information about a parent information session for parents who might be considering an early admission derogation for K5: info-session-for-parents-2021
For more information please email Linda at lspallin@wqsb.qc.ca or phone (819) 459-2373.